SIPA is a Colorado government created by the General Assembly in 2004
In response to the Portal Plan in Senate Bill 03-336, Senate Bill 04-244 (C.R.S. § 24-37.7-101 et seq.) was passed and signed to create the Statewide Internet Portal Authority. SIPA was charged to create an efficient, effective, and user friendly statewide internet portal to serve as a place where citizens can electronically access state government information, products, and services, as well as provide e-Government services to state and local governments.
SIPA Serves state agencies, local governments, special districts, public K-12, colleges, and universities.   
SIPA is governed by a Board of Directors
The Board appoints an Executive Director to oversee daily operations, and to ensure the goals and objectives of the Authority are met
SIPA is self-funded through revenue earned from payment processing, the sale of licenses, and time and material consulting.
SIPA provides technology solutions and is a procurement vehicle for those technologies
SIPA negotiates private sector partnerships and price so governments don't have to
Under the leadership and guidance of the Executive Director and Board of Directors, the goals of Colorado SIPA are:
To continue development of a statewide internet portal that provides a single access point to information, products, and services of state and local government to give members of the public an effective and efficient way to transact business

To increase the number of applications developed, integrated, and made publicly available on the Portal by government entities

To continue the micro-grant program for government entities to accelerate adoption of online services for their constituents

To increase the number of eligible government entities that use the services provided by the Authority through promotion and education

To explore and expand the type of products, services and solutions offered to governmental entities through the Authority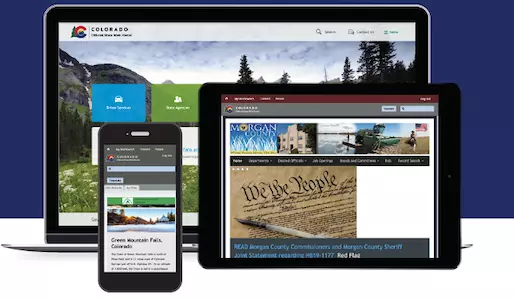 SIPA is the oversight body of the Colorado.gov web portal, the gateway to Colorado government. With services powered by our Portal Integrator, Colorado.gov is Colorado's single most comprehensive delivery channel for no-cost e-Government services like websites, online forms, and payment processing.
The Statewide Internet Portal Authority is to provide efficient and effective services for residents through the use of modern business practices and innovative technology solutions.
The Statewide Internet Portal Authority is to transform Colorado government service delivery through the use of technology, allowing a single point of contact for members of the public to access state and local government information, products, and services.
We improve the quality of life in Colorado by connecting the public to efficient services through technology, enabling governments to focus on their core missions.