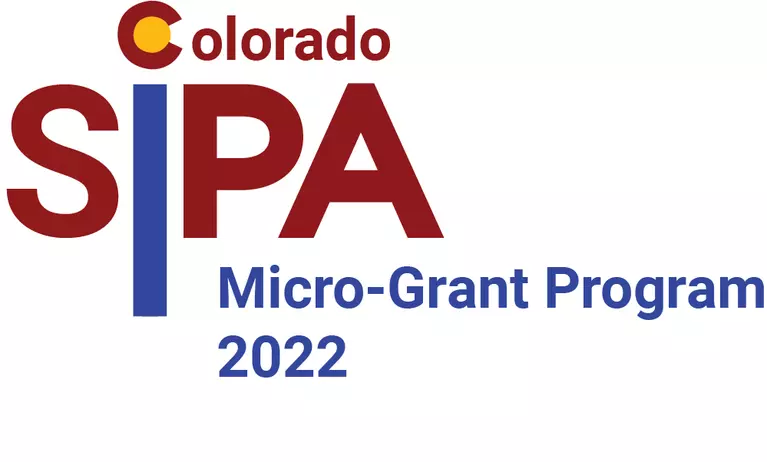 The Micro-Grant program is designed to connect residents to government by putting more information and services online. 
Since 2010, more than 327 grants and $1.5 million have been awarded to governments across the State.
For questions about the User Conference & Micro-Grant Program, please call Beth Justice: 720-409-5636
You are an eligible applicant if...
You are a Colorado:
♦ State government
♦ Local government
♦ Special district
♦ Public K-12
♦ Public university/college
2022 Timeline - Subject to change
June 1, 2022 - Application period opens
July 14, 2022 - Final day to submit an application 4:00 p.m. MST
July - August 2022 - SIPA / Board review process
September 1, 2022 - SIPA Board approves micro-grant awardees
September 5-9, 2022 - Awardees announced
September 27, 2022 - Awards presented at the User Conference
What is the Micro-Grant about?
Micro-Grant funding is for projects that support SIPA's mission of providing residents access to government through effective and efficient online and mobile technologies.
Micro-grants are not intended for back office software or hardware projects, operational maintenance, or GIS database development.
Examples of ideas and fund requests are listed in the table below, previous awarded projects (including project description and amount) can be found here.
Category

Broadband

Innovation

Professional Services

Hardware

Digitization

Other

Grant Amount

≤ $15,000
≤ $8,500
≤ $6,500
≤ $5,000
≤ $3,000
≤ $6,500
Preferred Criteria

Match funds
Shareable service/program

Using SIPA service or partner

 
 
Project Examples

Wireless access
Fiber/hardware

Parks & Rec, Trail Mapping applications
Informational videos

One-time migration/set-up fees
Custom online forms
Website migration to colorado.gov

Video Streaming Equipment
Computers for libraries/public use only

Archiving historical content
Ordinances

Transparency projects
Cyber security

Micro-Grant Recipients Sharing Their Stories