Empowering Healthcare Providers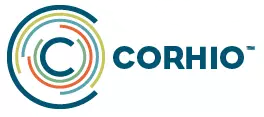 CORHIO (a Contexture organization) empowers people, providers and communities by providing the information they need to improve health. Our advanced health information exchange (HIE) technology, data analytics tools and expert consulting help healthcare providers access information that saves lives, streamlines care coordination, reduces costs, and improves clinical outcomes for millions of people.
Mission Statement
Advancing individual and community health and wellness through the delivery of actionable information and analysis. 
Values
Act With Integrity: We stand for what is right and just, modeling honesty and integrity in all of our actions and decisions as we hold ourselves to the highest of ethical standards.
Pursue Equity: We acknowledge, respect, and honor the fundamental value and dignity of all individuals and make equity and inclusion a priority in all of our decision making, believing that diversity makes us better.
Exceed Expectations: We deliver world-class solutions that surpass our stakeholders' expectations and needs, placing high standards of service, support, and product excellence at the center of everything we do.
Build Trusted Relationships: We believe our ability to build trusted relationships with stakeholders and collaborate across communities breaks down silos and develops innovative strategies that improve health and wellness for everyone.
Innovate and Adapt: We strive to be better and never give up seeking creative ways to solve tough problems, embracing multiple points of view that challenge current ideas of what's possible.
Be the Fun: We like to laugh and have fun together because working alongside happy, motivated, and positive people reduces stress, increases optimism, and contributes to human wellness and flourishing.
Make an Impact: We are driven forward by the shared vision of higher quality and more accessible healthcare that better equips frontline providers to improve the health and wellness of those they serve.
Contact Beth Justice for more information at beth@cosipa.gov, 720-409-5636, or complete the form below and we will contact you.